Always at the forefront of documentary innovation, the herring swims through the great Radio Ballad of 1960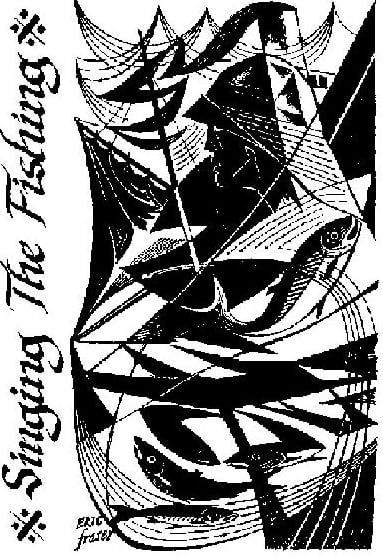 Created as the third in a series of Radio Ballads developed by Charles Parker, Ewan McColl and Peggy Seeger for the BBC Home Service between 1958 and 1964, Singing the Fishing (1960) centres on the herring fishery of Great Yarmouth.
In photography, film, text and radio, herrings regularly found themselves at the forefront of documentary innovation – testament to a once-shared, now lost sense of the fish's cultural importance. The Radio Ballads were pioneering documentaries, fusing traditional music, newly composed songs and oral testimony.
The oral testimony in Singing the Fishing comes from the fisherman and traditional singer Sam Larner, from the village of Winterton, to the north of Caister-on-Sea, and from Ronnie Balls of Great Yarmouth. Balls, a skipper, is credited with being the first person to have recognised the potential of echo-sounders in herring fishing.
The BBC radio producer Charles Parker, inspired by the power of unmediated working class voices, was an early adopter of the portable tape recorders that emerged in the 1950s. Ewan McColl had worked in radical theatre – along with and married to Joan Littlewood – since the 1930s and had become increasingly drawn to folk music.
He was already on to his second wife when he met and fell in love with the young Peggy Seeger in 1956. She had come to the UK to transcribe music for the song collector Alan Lomax' Folk Songs of North America. Anyone familiar with Lomax' use of carried, but distinctly not intended as portable, tape recorders would have seen what could be done with the new machines.
It was a moment in the history of radio.
It would seem pointless describing the joys of Singing the Fishing when you can listen to it on the link below.
External Links